The definition of "intentional" is something done on purpose, done purposely, intended. This word became my word of the year in 2016, and it has been ever sense. I learned that I had to be very intentional when it came to my marriage and to showing Charlie that he truly was my world. Now I am working on making it a way of life. Intentional living is determining what is important and what is not for you personally.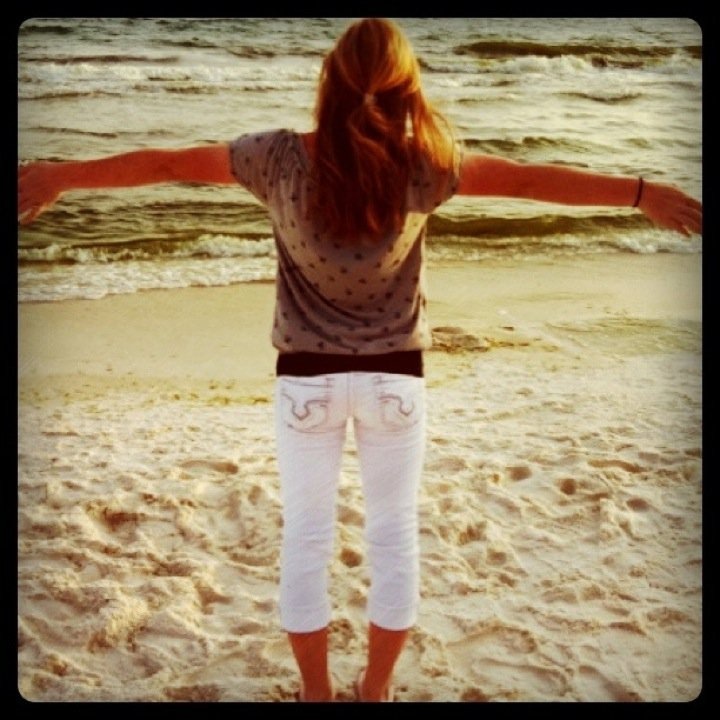 Charlie and I had to rebuild our marriage beginning in late 2015. We faced the greatest storm we had ever faced and that storm almost destroyed us and our family. Our youngest child had graduated from high school and was in college and we found ourselves not quite knowing what came next. I did not realize it was happening, but Charlie and I were drifting apart.
Acts of service
It was through this storm that I learned so much. One thing that I learned was that I had to be intentional when it came to my husband and our marriage. I had gotten away from making him feel special. That had likely happened years earlier, but we were so busy with life, working and raising a family that I do not believe either of us noticed. Charlie was always so good at doing the little things that let me know he loved me. He filled my car with gas prior to a work trip. He often left my favorite candy in my car or on my desk. A favorite is when he hung a hummingbird feeder outside my home office window. Acts of service is something that Charlie is truly gifted with, has always been gifted with. Me, not so much…and if you know me, you know that is true about me.
Marriage, period!
That is where intentionality came in. If my marriage was going to weather this storm we were in the middle of, I realized I had better become intentional when it came to my husband. Weathering this storm was a choice I made. If you ever find yourself in the place I was in you might not make the choice I did and that is ok. For me, it was marriage, period!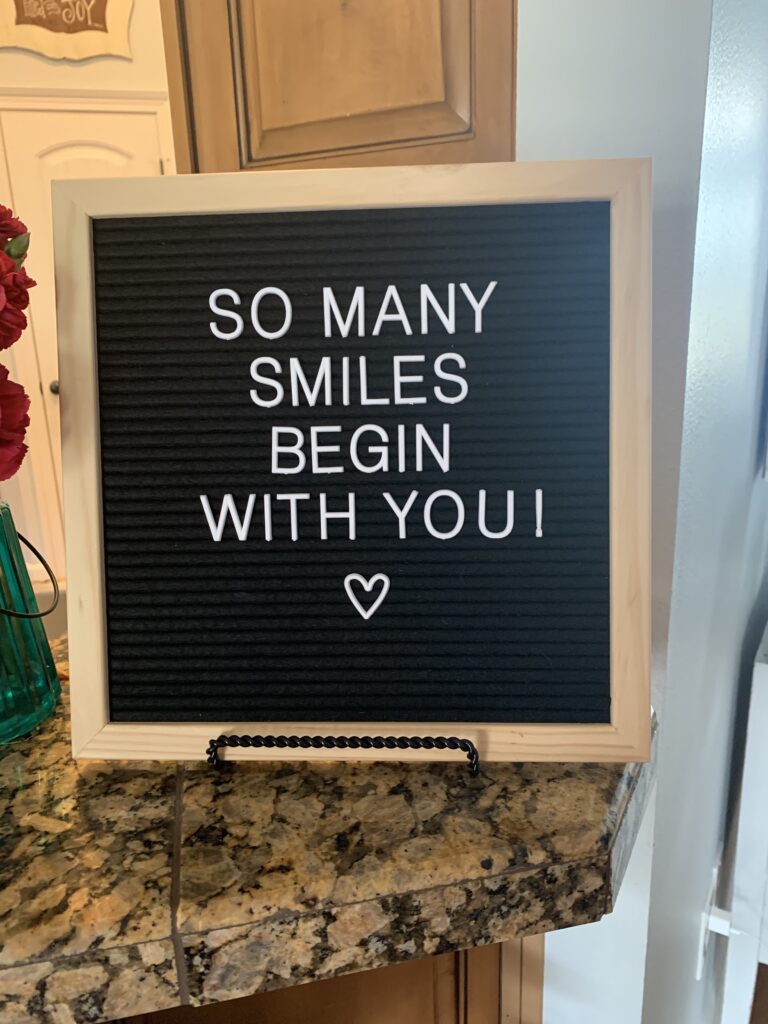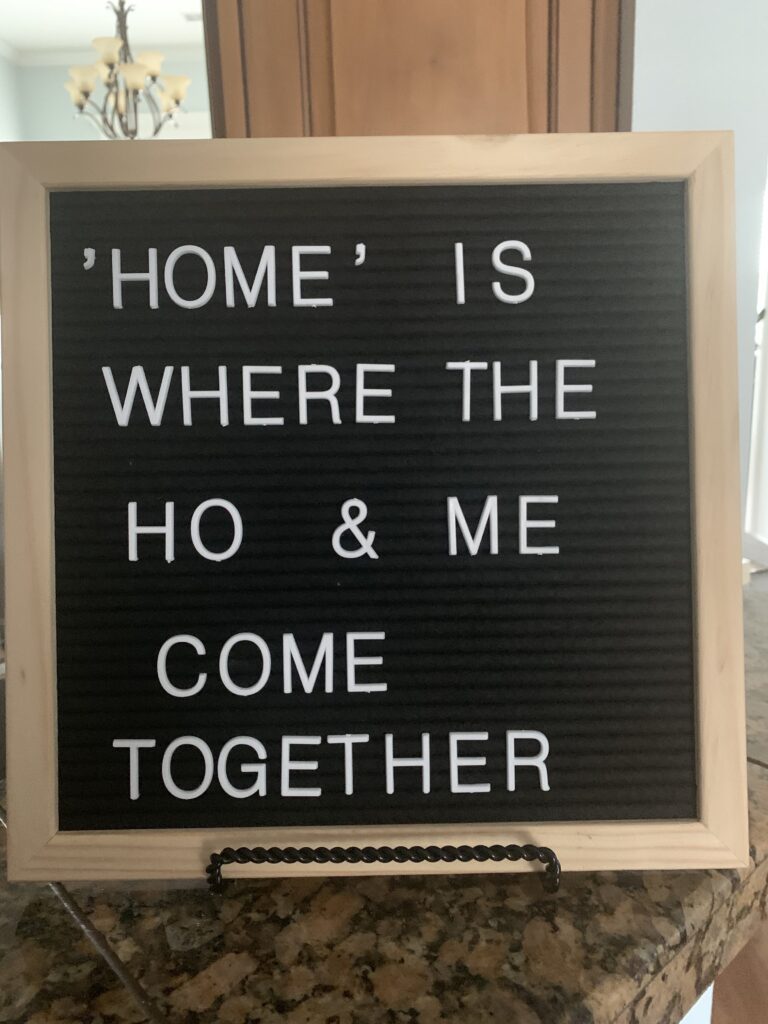 I began to study my husband and learn his likes and dislikes. I became a listener and began to file away information such as things he said he would like to have or places he said he would like to visit. Everyone knows I travel a lot for work and being away from home and from Charlie during this time was very stressful for me. I began to leave silly love notes in various different places around the house before I left each week. I wanted there to be no doubt how much I loved him and how important it was that we survive this struggle we found ourselves in. This eventually turned in to me buying a letter board and now we both use it to leave each other messages. Look above. I am sure you can guess which one I did and which one he did. If you know Charlie at all you know his sense of humor!!
It is important to like your spouse
Through this time I learned that my husband enjoys me spending time with him. It doesn't matter to him what we do, but just that we are together. I ride in the golf cart while he plays a round of golf. I tried to learn to hit that tiny white ball, but to no avail. We enjoy watching our favorite television shows and movies. Traveling is something we are passionate about. We love to fish and are planning to buy a boat as soon as we can. I admit that it was a long and difficult road, but we found our way back to actually liking each other again, to being friends again. I can honestly say it was worth it.
Living intentionally is deciding what is important and focusing on those things. For me, it is my relationship with Christ. It is my husband and our marriage and our family. Helping others in whatever way I can is also very important to me. It may include helping other women who are experiencing similar struggles in their marriage. I am also privileged to be in a leadership position for the company that I work for and I am learning to be intentional with my circle of influence.
As you reflect on this I hope you take the time to consider what is important in your life and that you are inspired to start living intentionally regarding those things. We only have a few years on this earth and those years fly by. I do not want to waste what time I have left and I hope you decide that you don't either.